---
Yeti mugs or cups are very popular these days, because you can use them for to keep your drink very cool or your coffee nice and hot throughout the morning. These cups are good for sweet tea, bloody marys, root beer floats, coffee, beach days or road trips.
YETI cup
Everybody wants this cup! You can get them on Aliexpress for a great price! There are plenty of colors as dark blue, light blue, pink, orange, purple, red, black or rambler. These cups are available in different sizes. The big one is 30 oz and small one has 12 oz.
Plastic Cups Handle
We would recommend you to buy also plastic handler for Yeti cups.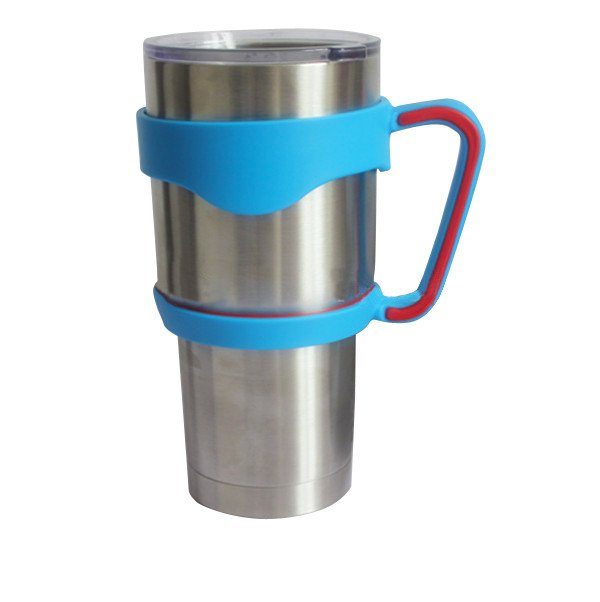 Best sellers for YETI cups
a) JOY HOME Mall – this seller offers all the colors and different sizes of Yeti cups. For real photos check the feedback, there are many photos of Yeti mugs.
b) Living Museum Z –  seller offers sizes as 20 oz, 30 oz and just two colors. We have share this feedback with you: I have one yeti cup that I paid original price for, and I have the ones that I ordered from here, and they do the same thing. I love my new cups!!! Specially the ones that I ordered here. Thank you!! Great product!
c) Tradedream – great price for new mug, seller has different colors on the store.
d) Dominating Technology Co., Ltd – if you need plastic cup handle.
What about price?
Original price for 30 oz is US $ 40.
Aliexpress price for 30 oz is US $ 12.
Real photos of YETI from Aliexpress
These cups look really good! Don`t forget to read feedback of the product.
For other inspiration read article about Best Christmas gifts ideas from Aliexpress or How to find original Nike sneakers on Aliexpress. If you need help with shopping on Aliexpress we`ve prepared tutorials for you. Don`t forget to have a look on our Facebook page Aliexpress Tips & Photos.