---
Most of us use a hair dryer almost every day and it does not matter if you are man or woman. You can find the hair dryer in every home. From my own experience, I've always wanted the hair dryer as my hairdresser who has a better power than mine. Now I do not have to envy, I ordered even better from GearBest.
Packaging and delivery
The hair dryer came in the original box you see below in the picture. I ordered it during the Christmas season and hair dryer arrived within 14 days. So, If I order it out of seasons, delivery could be even faster. Package content: 1 x Hair Dryer, 1 x Collection Wind Nozzle, 2 x Scattered Wind Nozzle.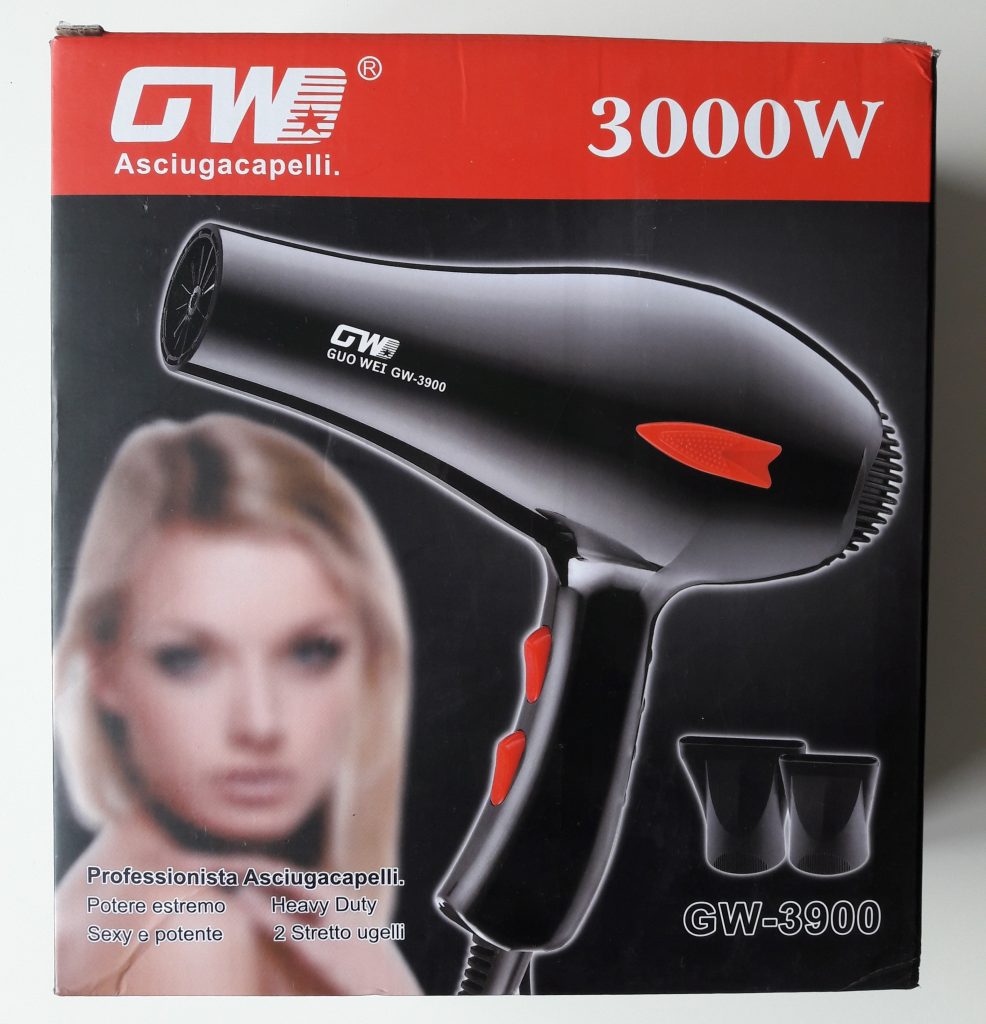 Power
Power is actually telling us how powerful is motor in hair dryer. Therefore, choose a hair dryer with the highest power consumption, ideally 2,000 W and above. The described model has 3000 W. I certainly do not recommend buying models with wattage below 1750 W. The higher the power consumption, the faster you will have dried hair.
Drying stages
This dryer has two drying stages with the option of switching on cold air. The performance of the hair dryer is so powerful that if you only drying your hair, just use stage 1. If you would like to brush your hair over a round brush, it is a good step 2. The operation is very simple because the buttons are located in the middle of the handle, so you can control them even during hair drying. The hairdryer fits well into hand perfectly.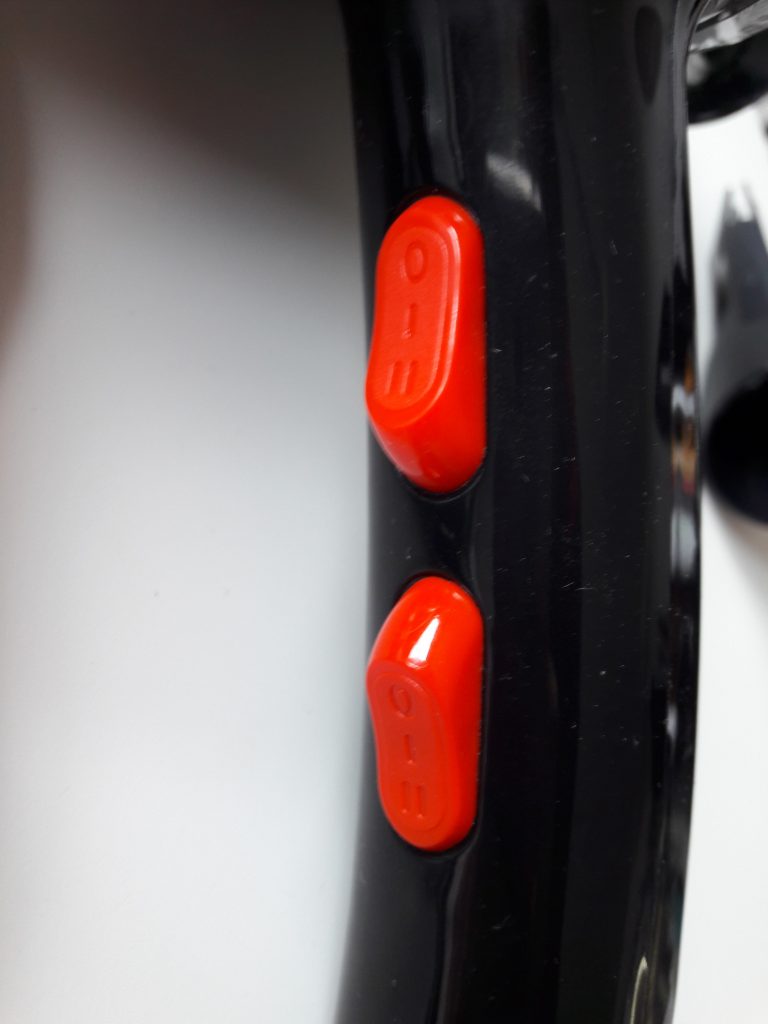 Drying speed
I have fine, straight and long hair. And with this hair dryer I have my hair really dry really quick. For women or men with dense hair it is definitely a great time saving. Air flow is strong and stable. After drying, the hair are healthy, shiny and you can easily make them to a required shape. The faster you dry your hair, the less you destroy them because it's not so long exposed to a hot air stream from the hair dryer.
Hair dryer extension
The package includes 2 x Scattered Wind Nozzle and 1 x Collection Wind Nozzle. The first two have a very thin and wide end. Thanks to this shape, you can direct the air from the hair dryer exactly where you need it. I recommend using hair styling by blowing over a round brush. A third comb-shaped extension is used if you want to lift your hair and comb it directly from the roots. After using this attachment, the hairstyle should be gained in volume. On the back of the hair dryer is option to open and clean the hair dryer filter. Once in a while, you should clean the filter to extend the life of the hair dryer.
Cable length and suspension eyelet
If your cable length is important, this hairdryer has a 1.80 m long cable. For me this length is absolutely sufficient. At first glance, you may have noticed it, but at the end of the handle is a hanging loop, which you can hang on the hook. The hair dryer is so comfortably hung and does not take up space in the bathroom.
Price
This hair dryer can be ordered at GearBest for only $ 20.81. You can find the link below:
Link to the hair dryer from GearBest