---
We receive a lot of questions about how to find clothes in oversized sizes. You probably already know that the Chinese have a different sizes than Europeans and we do not talk just about oversized sizes.
Those of you who need to find Aliexpress clothing in oversized sizes, this article is right for you.
Best sellers for buying oversized clothes
We will not lie to you so we say directly that Aliexpress does not offer as big selection of XXL, XXXL, XXXXL sizes as S, M, L, XL. But even so, we have found for you the sellers, who offer these goods. It may happen that you will not find the same pieces of fashionable clothing as you can find in smaller sizes. Here you will find a great selection of dresses, jackets, jeans, underwear, bras, beautiful swimsuits, T-shirts and formal wear.
Women Fashion Dresses – This seller has a great rating (4 diamonds) and a wide range of women's dresses.
Dear lovers store – Rating 1 crown, that's really awesome! This seller has a large offer of oversized sizes for women.
Miaoke Store –  There's also a special section called "Plus Size Dress" by this seller, where you'll find a lot of interesting products in oversized sizes.
HAOYUAN Dres Store – The seller has 4 diamonds. It currently offers a wide range of women's dresses.
Tips and tricks
We recommend that you choose a seller with a rating of at least one diamond. With such a seller, you can be sure he will be trustworthy. Do not forget to check the ratings of other buyers and the number of orders. And if you are not sure about the size of your clothing, contact the seller directly.
How to choose the right size of your clothes?
As you probably know, each country has its own size charts. Therefore you should choose the size of your clothes carefully and make sure you have chosen it correctly. Most Aliexpress sellers have a customized table for each product. In case there is no size listed, we are attaching a size conversion table. Carefully measure the length, circumference of your chest, waist and hips.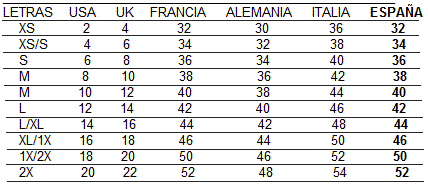 Can I return the goods if the size does not fit?
Each seller has his own rules for returning the goods, so it is important to read the terms of the seller. However, the general return rule applies. You can return the goods to the seller, but you have to pay for shipping costs. But if the seller has given bad description about goods such as the length of the dress, then open the dispute and the seller must return the money. In that case, you can keep the goods. Your money will be returned to the account from which you paid for the goods. Just open the dispute.