---
The offer of Aliexpress is incredibly large, but you must not forget that the size of your clothing does not always match our European or US sizes. So, even if you normally wear size M, in China you will probably have to order size L or even XL. In this manual, you will learn what to look for when choosing a size of Aliexpress clothing or boots.
Size of clothing or footwear
How should you proceed correctly before placing your merchandise in your cart:
Measure yourself – bust, waist, hips, foot length and other needed measures. You can also remeasure your outfit, which sits nicely on you and chooses it accordingly. Write down the results data, so you do not always have to search for it. But if you feel that your body has changed than measure yourself again.
See the size chart in the seller's product information and compare your size data.
Be sure to read reviews/feedback on the item and see how the product fits on the other shoppers.
How to measure yourself correctly?
Whether you choose a t-shirt, a dress or a pants, you will also find instructions on how to measure correctly at most sellers in their product description. Below, you can see an explanation of how to find your size for buying clothes. If you do not understand some words, either switch Aliexpress to your local language or use the translator. But if the explanation is in the form of an image, you will not be able to switch Aliexpress to other language..
So it is important to know what it means:
Bust – chest circumference. This is not the size of your bra. Think about whether or not you want to wear a dress with or without a bra and measure it accordingly.
Waist – waist circumference. Also leave some breathing space during the measurement. For example, if you plan to buy a jeans.
Hip – hip circumference. This is the widest part of the hips.
Inside leg length
When buying a T-shirt, you can see, for example, the following:
Suggestion Height – recommended height (cm – centimeters, inch – inch)
Suggestion Weight – recommended weight (kg – kilograms, lb – lbs)
Shoulder – shoulder width
Chest – breast size
Length – t-shirt length
Sleeve – length of sleeve
When you buy jeans or trousers, you will probably find the following expressions:
Crotch – crotch height
Thigh – circumference of the thigh
Cuff – circumference around the ankle
The figure shows the body parts in which you should perform the measurements. Similarly, you can use your clothing to measure.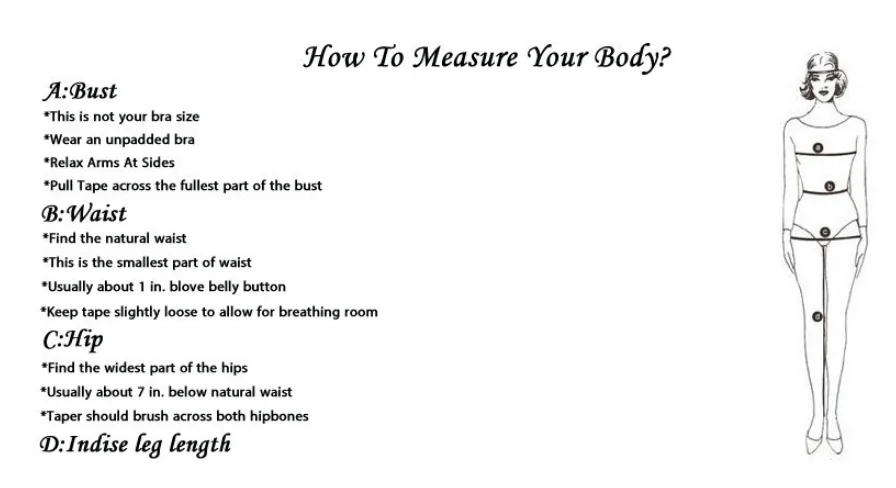 If you measure your clothing by a centimeters more or less, it's about nothing serious to do, but in the case of shoes, it could be a problem. That's why you really focus on size and ordering your shoes. Each seller may have the described method of measurement differently, but you can see below what exactly measures the size of the foot.
Foot length – foot length
Insole length – Length of the insole
Outsole length – sole length
The length of your foot in centimeters is important for ordering goods. Also, in the article, you will see what shoe sizes your foot length will match.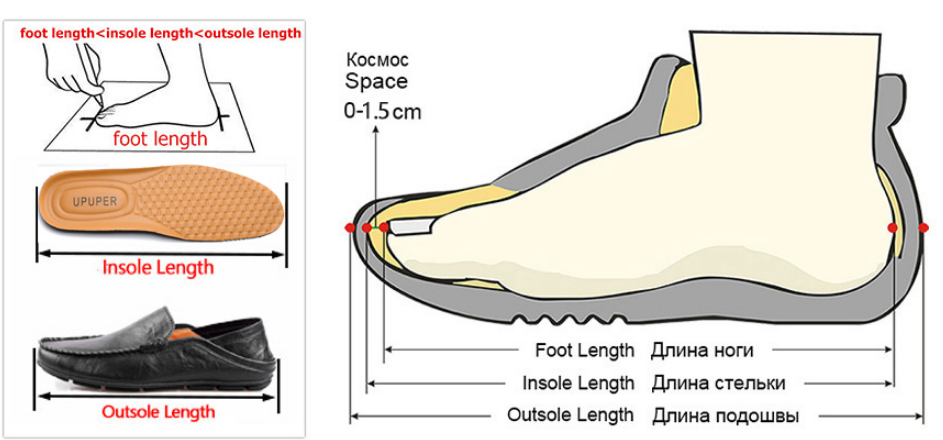 Size tables
Measuring of your own body or legs is already behind you. So take your data and look at the seller's table that matches your size. For each seller, the size table may look different. The table below is for clothes that are made of elastic material. So the seller gives a range of sizes on the part of the body. You have to look where you fit most.
TIP: Check out what the product is made of, so you can decide what size you want to order. You may prefer looser or clutched clothing.
The seller also states that the size of the clothing may be 1-2 cm inaccurate. Seller also warns that the color or shade of the dress may be different from what appears on the monitor.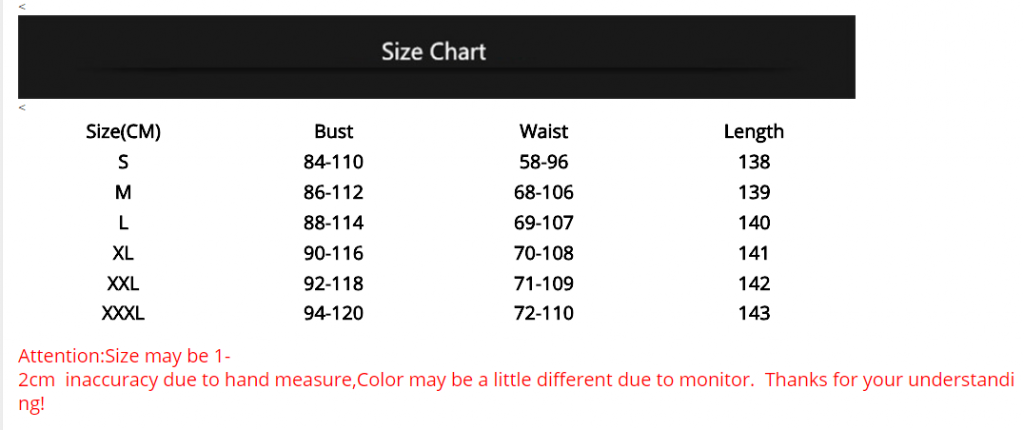 ★ I don`t know what size to order ★
It may happen that you will not always be sure which size to wear. In this case, we recommend that you contact the seller directly. Most sellers will be happy to advise you on choosing a size or by sending a real photo of your product.
The shoe size is a bit easier because you look at the table and you will know what size to order. So, if you have a foot length of 23 cm, order the size of shoes number 6. Of course, this is a table from a specific shoe and seller. Every seller may have it differently.

The seller also warns you: Foot length is not the insole lenghth and also foot length is not the outsole length. What is the difference between these concepts you could see in the picture above.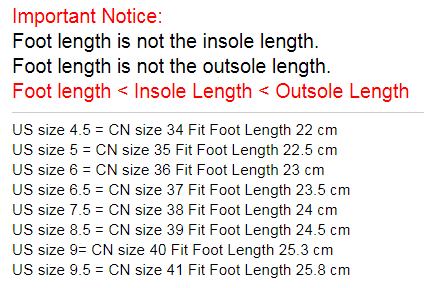 Buyers' feedback
And what you should not miss is the rating of the goods from other shoppers. If you can not try your dress in the cabin, then at least you will look at how good it is for others with similar weight or height. To see the ratings with photos, check With picture. However, the most information you will find out if the shoppers also have reviews of the buyer's personal information, height, weight, order size or color. In this case, check With Personal Information.

Then you will see a similar feedback as shown below. So if you have a similar height and weight, you know you have to order the size M. But further from this review, for example, for someone with a height of 175 cm these dresses would be short. If the seller does not have the real picture in the product information, you can also check what color of the dress you get.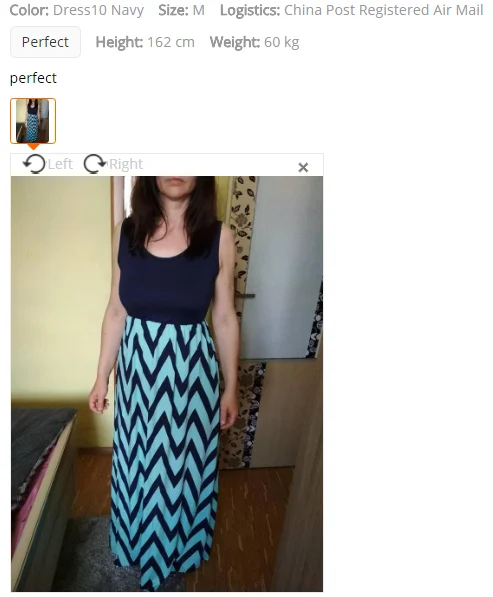 You can see the color, size, type of shipment, short comment, and a real photo of the shoes.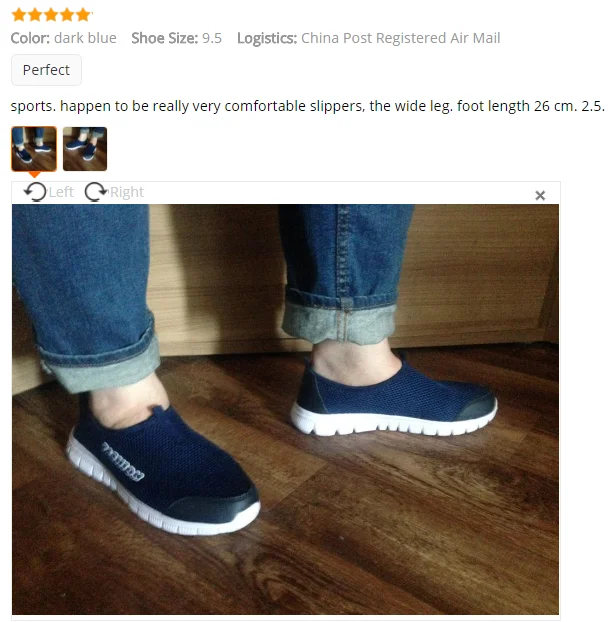 ★ It did not fit my size ★
If you get the item that do not match with the sizes from seller`s product description, you  can open a dispute. If your dispute is accepted, you get money back. And you don`t have to send the item back to China. So, you will have money and items. 
Mistakes when shopping on Aliexpress
Do not forget to read an article about mistakes when you shop on Aliexpress.
You can also write your experiences or questions in the comment under the article.