Do you need to get in touch with a real person at the Aliexpress customer center but don't know how? We have prepared a simple guide for you. Just take a few steps and you can discuss your question with a live person and not just the Eva robot.
1. Turn on the customer service chat
You can open the chat window for communication with Aliexpress using the Chat Now icon. At the very bottom of the Aliexpress front page, click Customer Service. The Aliexpress Help Center page will open, where you can use Customer Service at the bottom of the page.

Click Chat Now and follow the instructions to connect with a real person.

2. Click on Payment failed
TIP for everyone who shop on Aliexpress: Try the Aliexpress Superstar browser add-on! This tool is unique and will help you orient yourself better when shopping on Aliexpress. Thanks to it, you will find out, for example, the price history for each product, filter shipping method Alixpress Standard shipping, find out the rating of the seller from whom you buy the goods, search for any product on Aliexpress according to any image from the Internet, you can converted to different currencies. And most importantly, you will receive a notification that your protection period is coming to an end, so you will never forget to open a dispute in time and you will not lose money unnecessarily. You will not pay anything for try. Everything is FREE. The add-on is already used by 30,000 users. Add it to your browser here too.
3. Click on Other order issues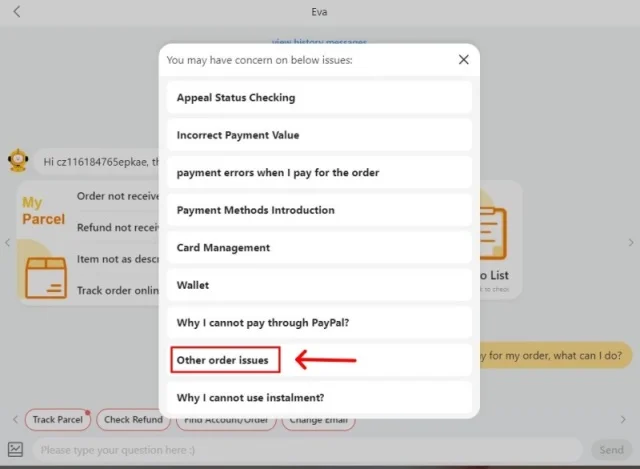 4. Click on Extra Money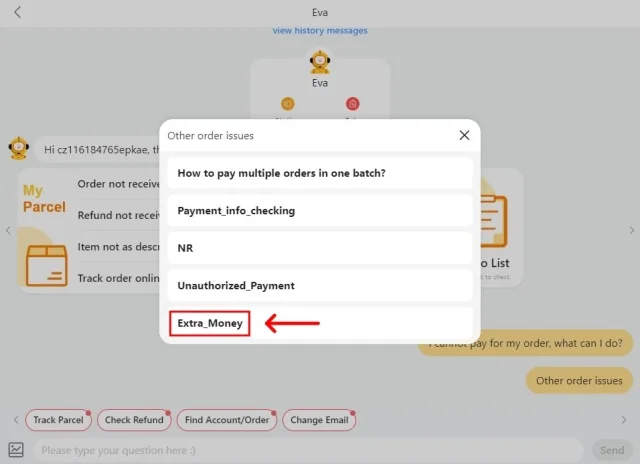 5. Click on NO
In this step, Aliexpress offers you the option to cancel the order and order the goods in another store. That, however, is not your goal now, so choose NO.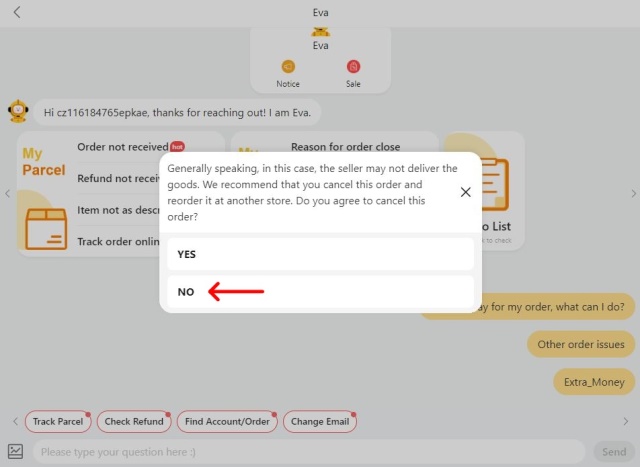 6. Click on Chat with an agent now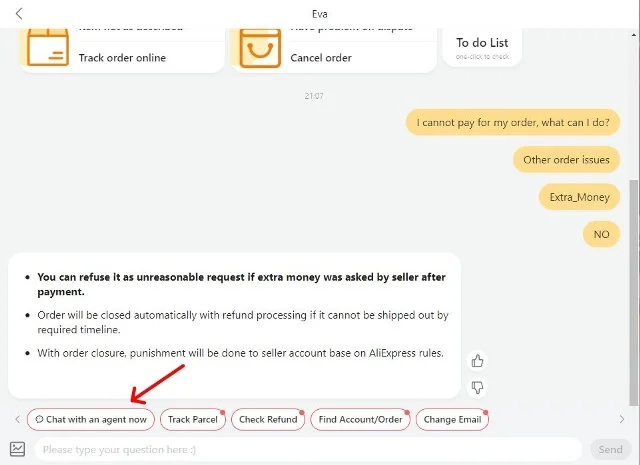 7. You have connected with a live person on Aliexpress customer line
You can write your problem in this chat. You can attach a picture via Send a picture or another attachment via Send file.
8. You can end the support chat via End customer service
Subsequently, you will be shown a short questionnaire to evaluate the service provided by Aliexpress. You may or may not fill it out.
We will be happy if you share with us in the comments about your experience with Aliexpress customer service.
Subscribe to the newsletter [newsletter_button id=1 label="Newsletter subscription"] or notification on the web (bell in the bottom right corner) to find out about new information immediately.